As the New Year dawns, add some new reading choices to your 2013 to do list!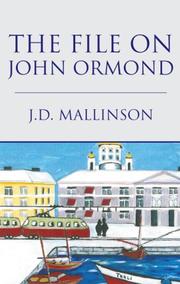 Published by Xlibris, 2007. ISBN 1-4257-4007-3, is available in print and e-book formats. Obtainable at bookstores and on-line (Amazon, Xlibris, B&N etc)
An British translator living in Helsinki suddenly disappears without trace. Around the same time, a leading Russian dissident has fled to the West with a manuscript the Russian authorities are determined to suppress. Is there a connection between the two?
Inspector Mason of Scotland Yard, assisted by the Finnish police, copes with the rigors of the climate and with the Finnish sauna in his efforts to outwit the opposition and solve this intriguing case. Lots of authentic local color and aspects of Finnish life.
The author is a Briton who uses his experiences teaching in Europe serve as as background for his successful series of mystery novels, featuring original plots and interesting characters